Photos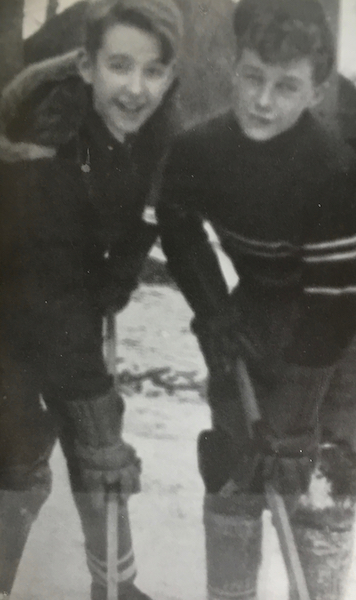 Robert Fulford (left) with boyhood friend Dave Perkins in the Beach district of Toronto, circa 1943.

---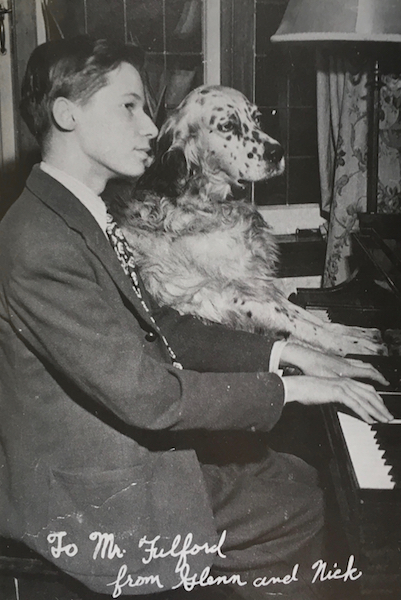 Pianist Glenn Gould, circa 1944, in one of his favourite poses.
Growing up, he and Robert Fulford were next-door neighbours and best friends.

---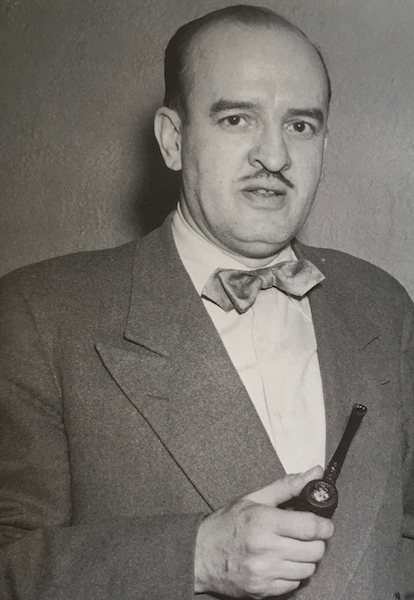 A.E. Fulford of The Canadian Press (Robert Fulford's father), in the early 1950s.

---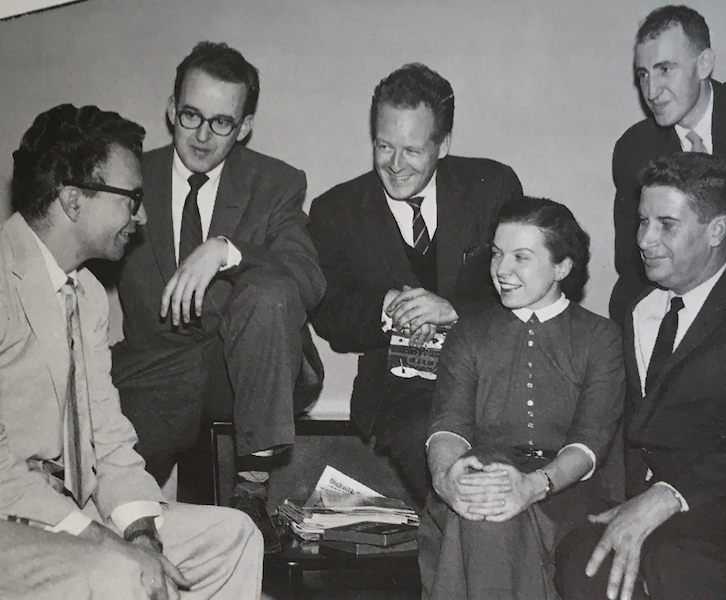 Four Toronto jazz enthusiasts of the 1950s, with two musicians from San Francisco.
From left: Dave Brubeck; Robert Fulford, representing Down Beat; disc jockey Phil McKellar; Helen McNamara of The Telegram; Alex Barris of The Globe & Mail; Turk Murphy.
---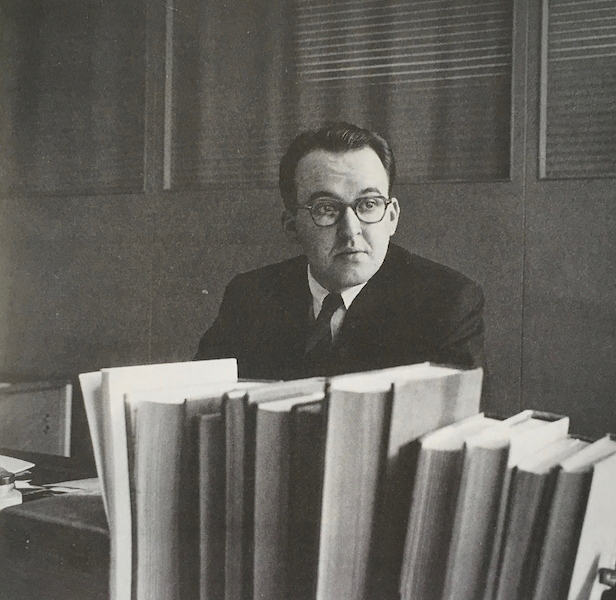 Assistant Editor of Mayfair magazine, 1955.
---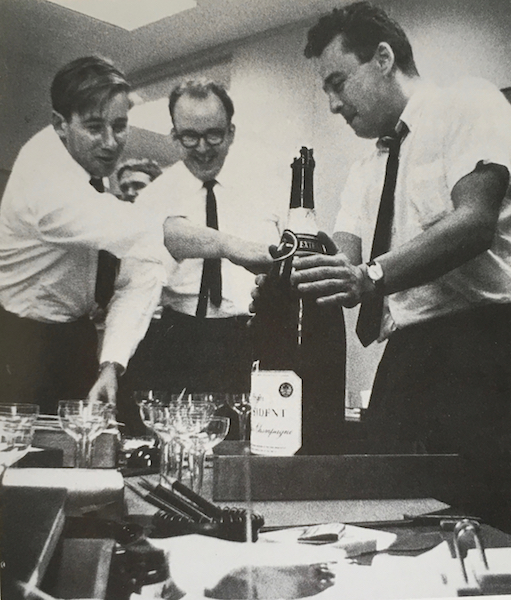 Peter Gzowski, Robert Fulford and Ken Lefolii celebrating their resignation
from Maclean's in July 1964 (partially shown in background: Alexander Ross).
Photo courtesy Don Newlands/KlixPix.com
---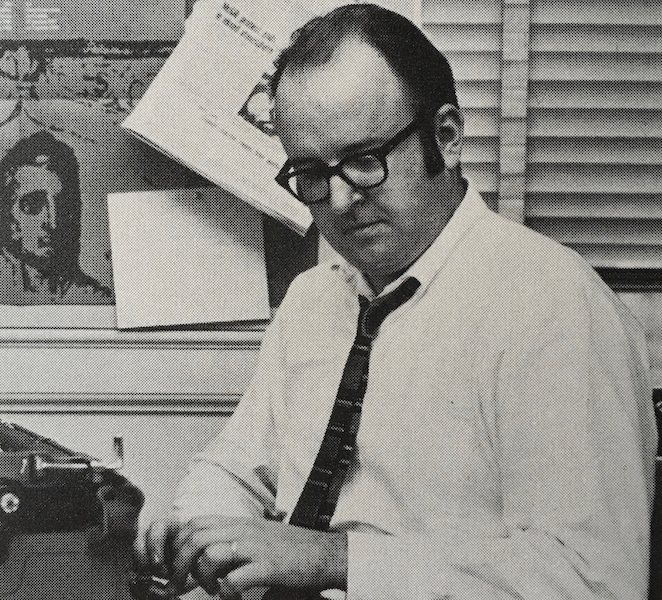 This photo appeared on the dustjacket of Robert Fulford's 1968 book This Was Expo.
---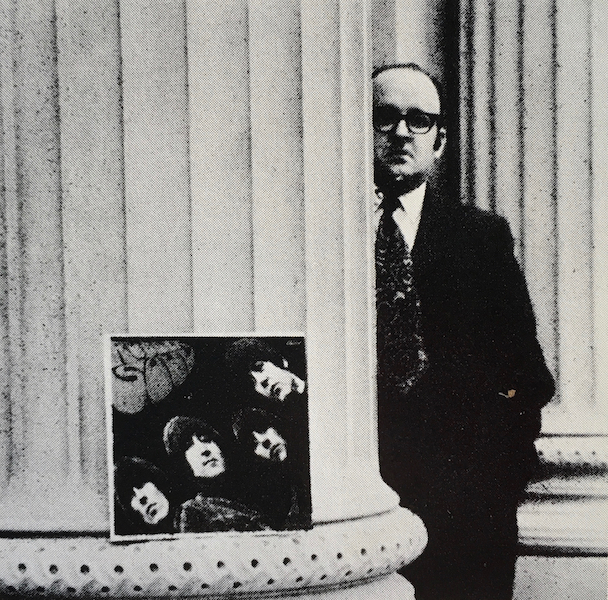 Dustjacket photo for Crisis at the Victory Burlesk: Culture, Politics & Other Diversions (1968).

---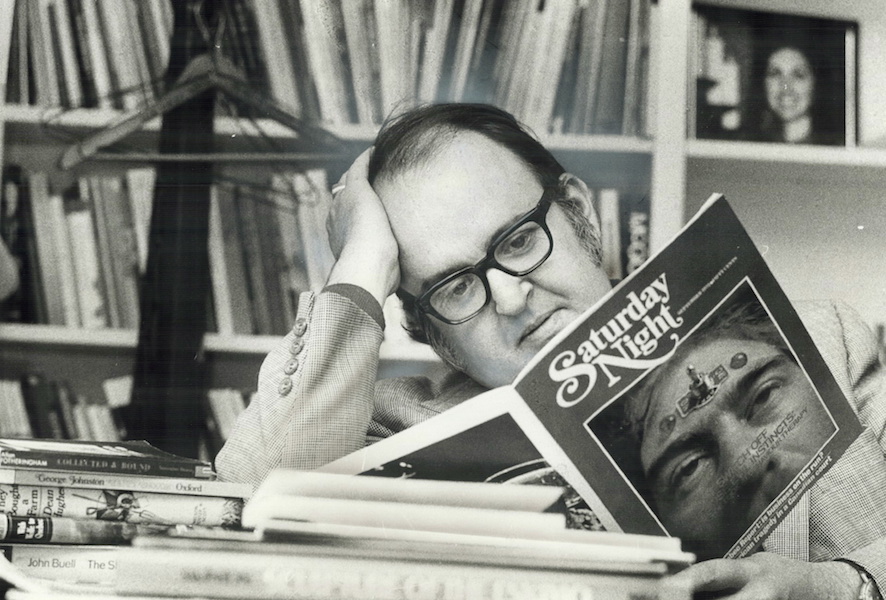 Looking at an issue of Saturday Night in 1972. Robert Fulford was the magazine's editor from 1968 to 1987.
Photo by Ron Bull, courtesy of Toronto Star Archives
---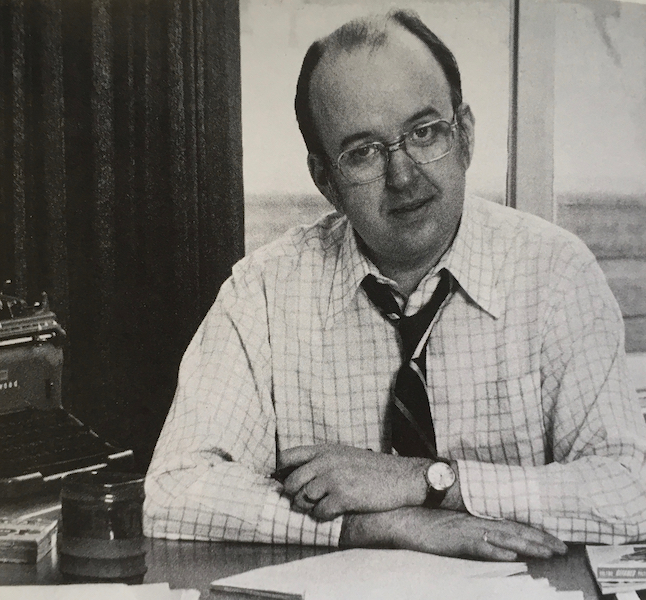 A publicity photo issued when Saturday Night was revived in May, 1975.

---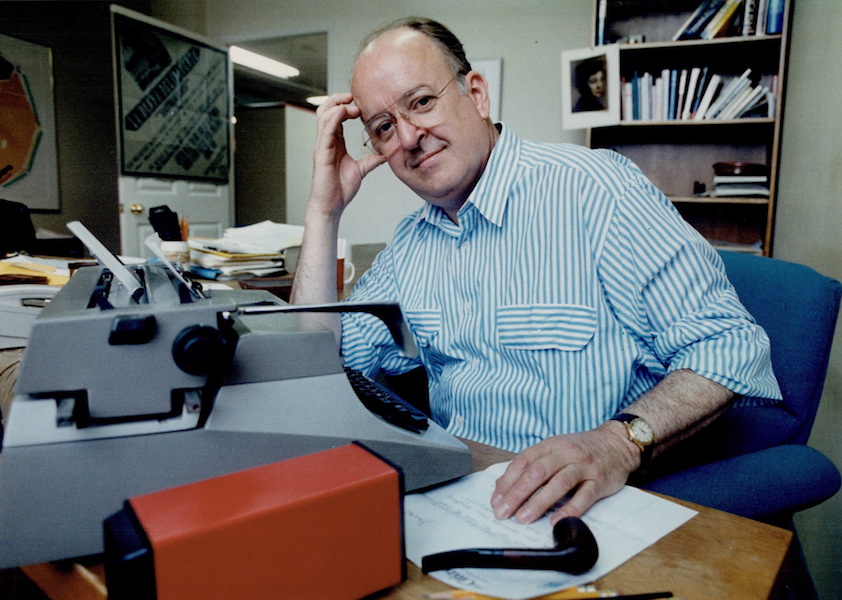 In his office at Saturday Night in 1978.
Photo by Doug Griffin, courtesy of Toronto Star Archives
---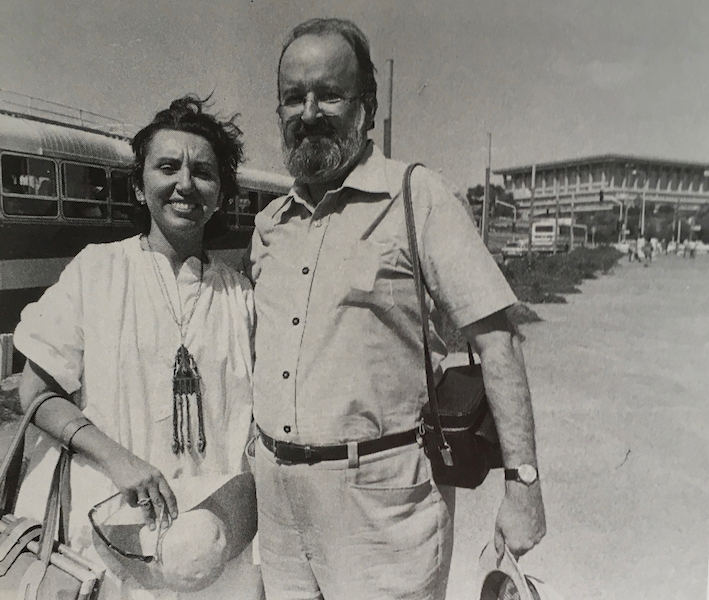 Geraldine Sherman and Robert Fulford in Jerusalem in 1979.

---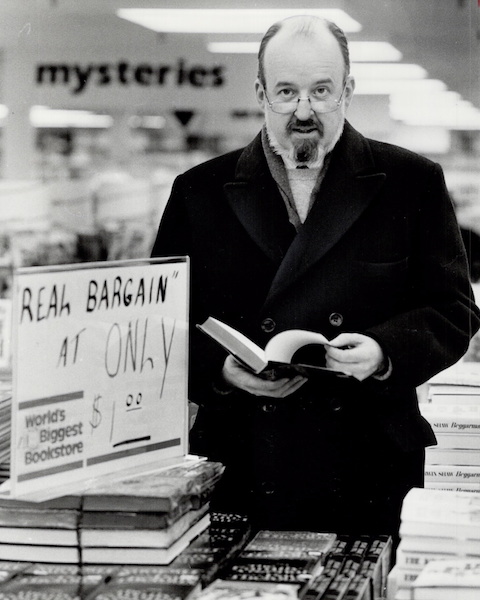 Browsing at the World's Biggest Bookstore in Toronto in 1980.
Photo by Reg Innell, courtesy of Toronto Star Archives
---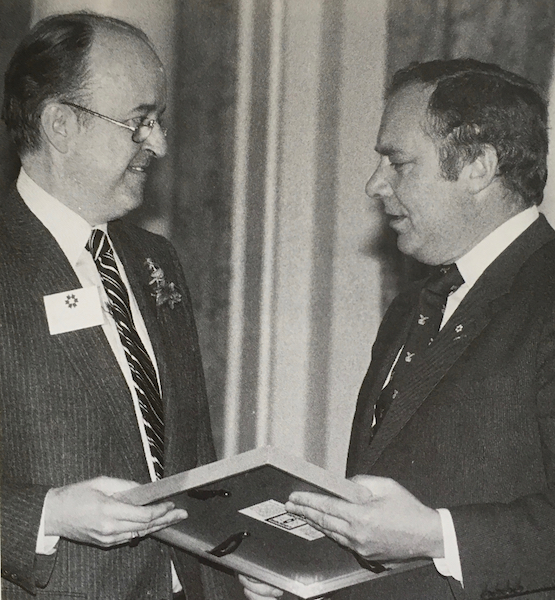 Receiving the Diplôme d'honneur of the Canadian Conference
of the Arts from Governor General Ed Schreyer in 1981.

---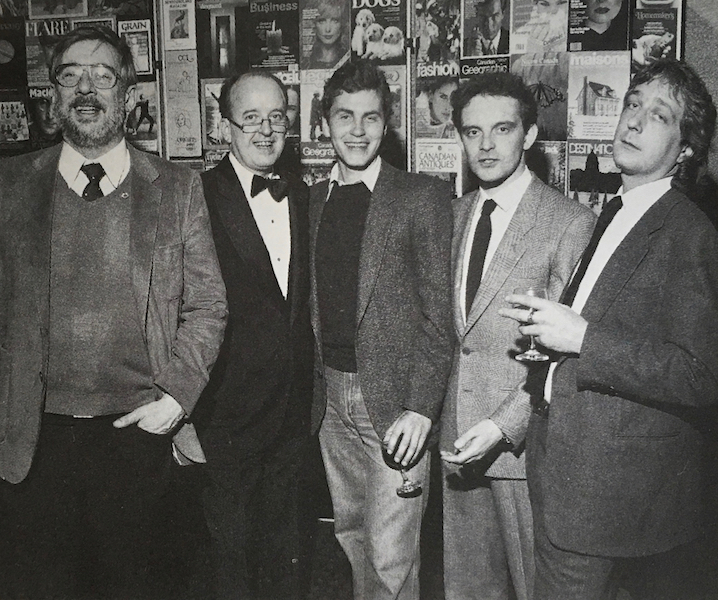 The night in 1981 when Saturday Night won five golds at the National Magazine Awards.
From left: Peter Gzowski, Robert Fulford (who accepted Christina McCall's award), Gary Ross, Derek Ungless, Nigel Dickson.

---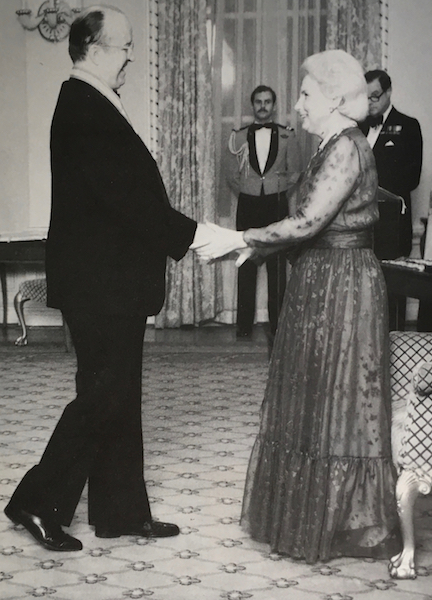 Governor General Jeanne Sauvé appointing Robert Fulford an Officer of the Order of Canada, 1984.

---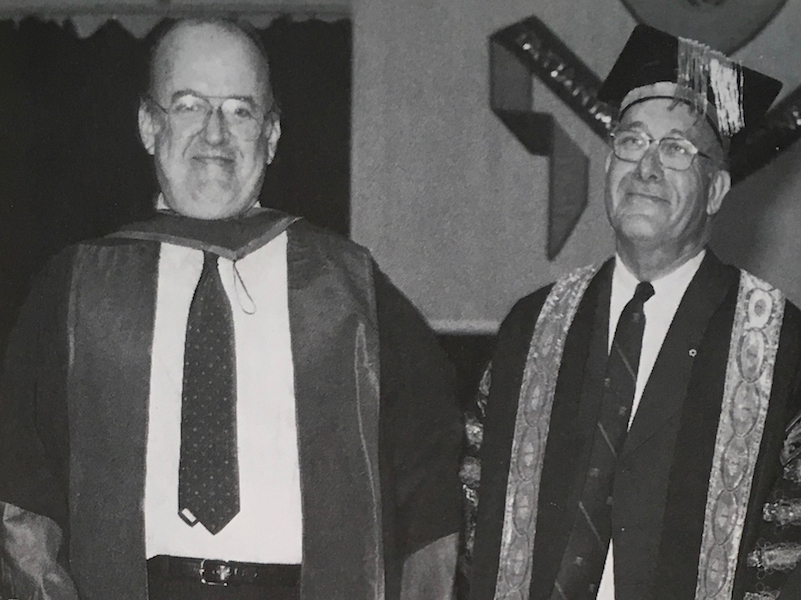 Robert Fulford received his first honorary degree in 1986, from McMaster University.
(On right: Chancellor Allan Leaf.).

---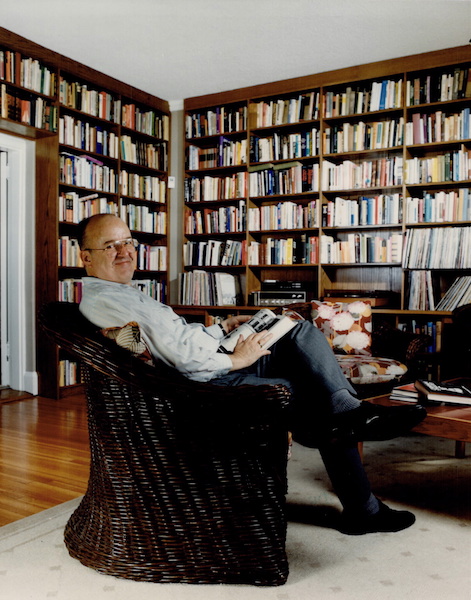 In his living room in 1987, surrounded by books.
Photo by Keith Beaty, courtesy of Toronto Star Archives
---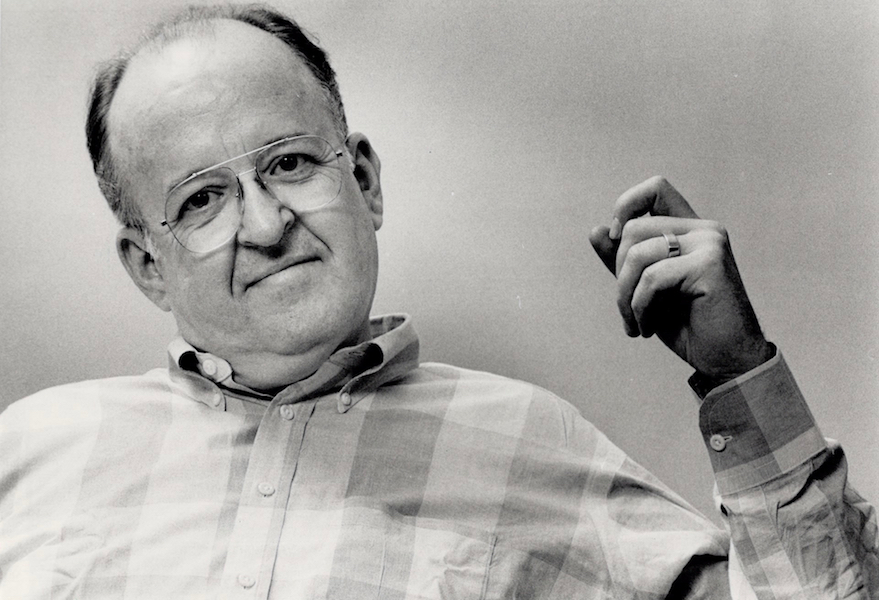 The caption on this 1987 Toronto Star photo read:
"End of era: Robert Fulford ended 19 years as editor of Saturday Night magazine.".
Photo by Andrew Stawicki, courtesy of Toronto Star Archives
---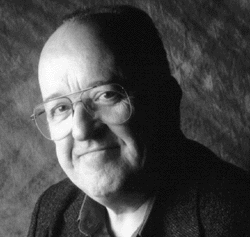 The picture that accompanied his Globe and Mail column in the 1990s.
Photo by Fred Lum